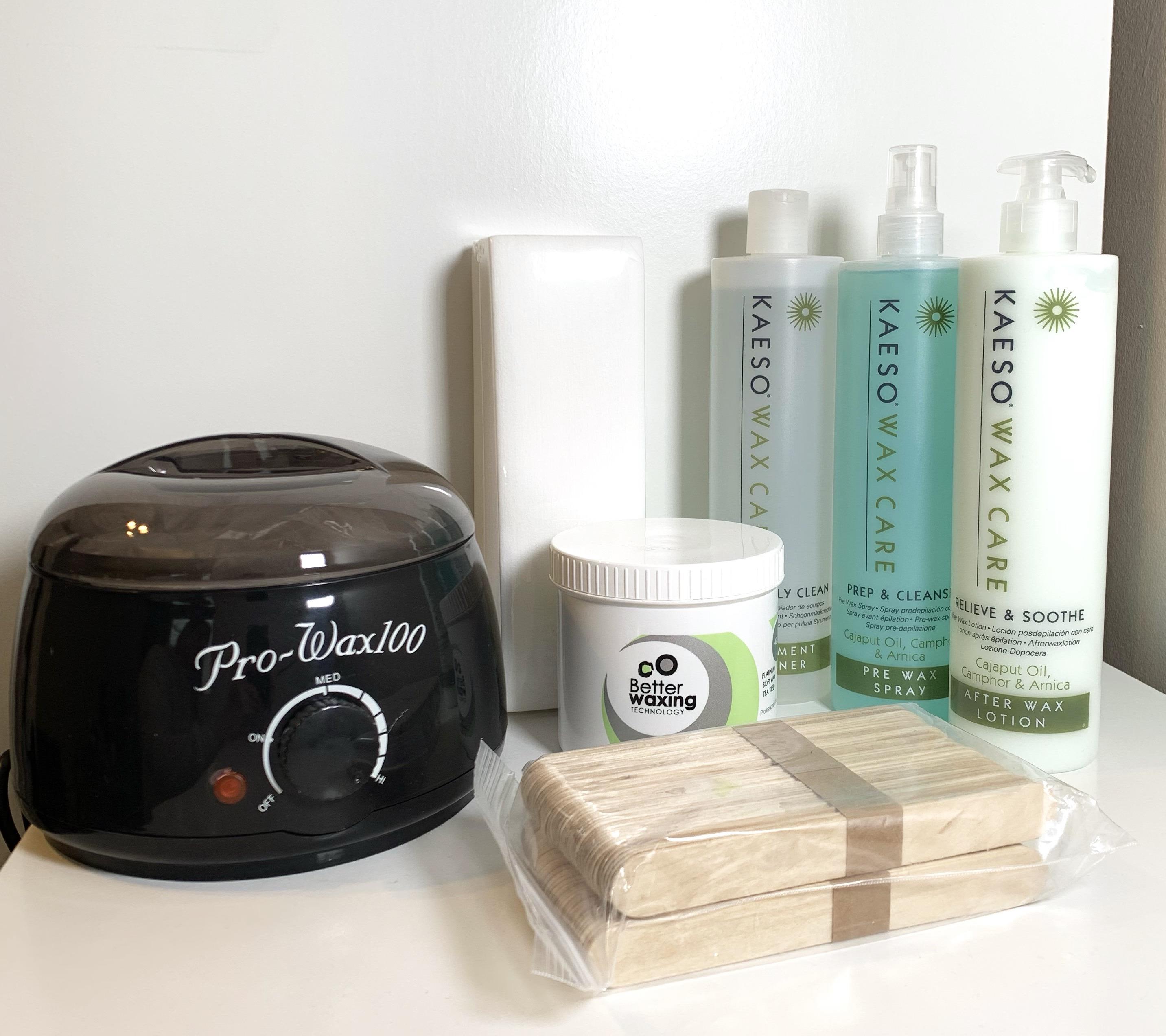 Waxing Starter Kit
Description

Our professional waxing kit is the perfect start up bundle for any beautician. 

Kit Includes: 

1x 500ml Wax Pot 
100ct Paper Waxing Strips
100ct Wooden Spatulas
1x 425g Better Technology Tea Tree Creme Wax
1x 495ml Kaeso Prep & Cleanse Pre Wax Spray 
1x 495ml Kaeso Rlieve & Soothe After Wax Lotion
1x 495ml Kaeso Completely Clean Equipment Cleaner
1x 100ct Cotton Pads

Tinting Kits also available. 
You may also be interested in...